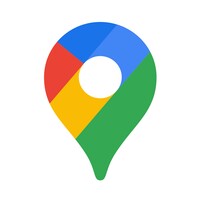 180
23.9 M
The world's maps in your pocket
Download
95.6 MB
free
Google Maps is available on Android and offers all the usual features of the Google service, plus the addition of a GPS feature which makes it impossible to get lost in a big city. Actually, between Google...
More information
Package Name
com.google.android.apps.maps
License
Free
Op. System
Android
Category
Author
Size
95.6 MB
Downloads
23,906,614
Date
Dec 2nd, 2021
SHA256
e37f00eaf6b38c970af9f01664036dae500462a907703aead1d50ed877146771
Content Rating
+3
Why is this app published on Uptodown?